Plant.Grow.Share. – a fresh food initiative for local food pantries
The Plant.Grow.Share. initiative is a collaborative effort between Keohane Funeral Home, Interfaith Social Services, and the Weymouth Food Pantry to encourage backyard growers to donate produce to local food pantry clients.
FREE Gardening Workshops and Plants!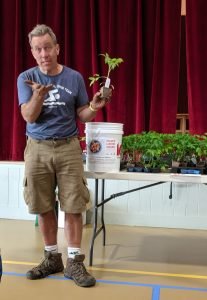 Take part in this annual tradition! Keohane Funeral Home will kick off another Plant.Grow.Share. program with free gardening workshops on May 23 in Weymouth and May 27 in Quincy. Attend one of two one-hour long workshops led by local organic farmer Jon Belber of Holly Hill Farm in Cohasset to learn how to garden at home. Attendees will receive a vegetable seedling from Holly Hill Farm, donated by Keohane Funeral Home.
Workshops
Monday, May 23 at 6-7pm
Old South Union Church, 25 Columbian St., Weymouth
Friday, May 27 at 2-3pm
Kennedy Senior Center, 440 E. Squantum St., Quincy
Please RSVP to events@keohane.com or 1-800-KEOHANE with the location where you would like to attend and receive a free vegetable seedling. If you can't attend the workshops, you can stop by the locations, at the times listed, to collect free seedlings.
Don't have a green thumb?
There are so many ways to help. Both food pantries are also happy to receive donations of fresh store-bought produce! Learn more about donating fresh produce to local food pantries here:
• Interfaith Social Services — https://interfaithsocialservices.org/donate-food/
• Weymouth Food Pantry — https://www.weymouthfoodpantry.org/donate-food
Thanks in advance for your interest in helping others in your community!