New Directions Counseling Center has been providing compassionate and skilled mental health counseling services to the South Shore since 1947. All clinicians are professionally trained, licensed independent clinical social workers, licensed mental health therapists and masters level clinicians.
In a comfortable and confidential atmosphere, our therapists provide an individualized, dynamic, holistic, strength-based and respectful approach.
We are now offering both in-person and telehealth sessions. Counseling sessions are available to all Massachusetts residents.
Call (617) 773-6203 ext. 12 for more information, or to schedule an appointment. Evening hours are available.
Calls are returned promptly. It is our policy to schedule an initial appointment within 2 weeks.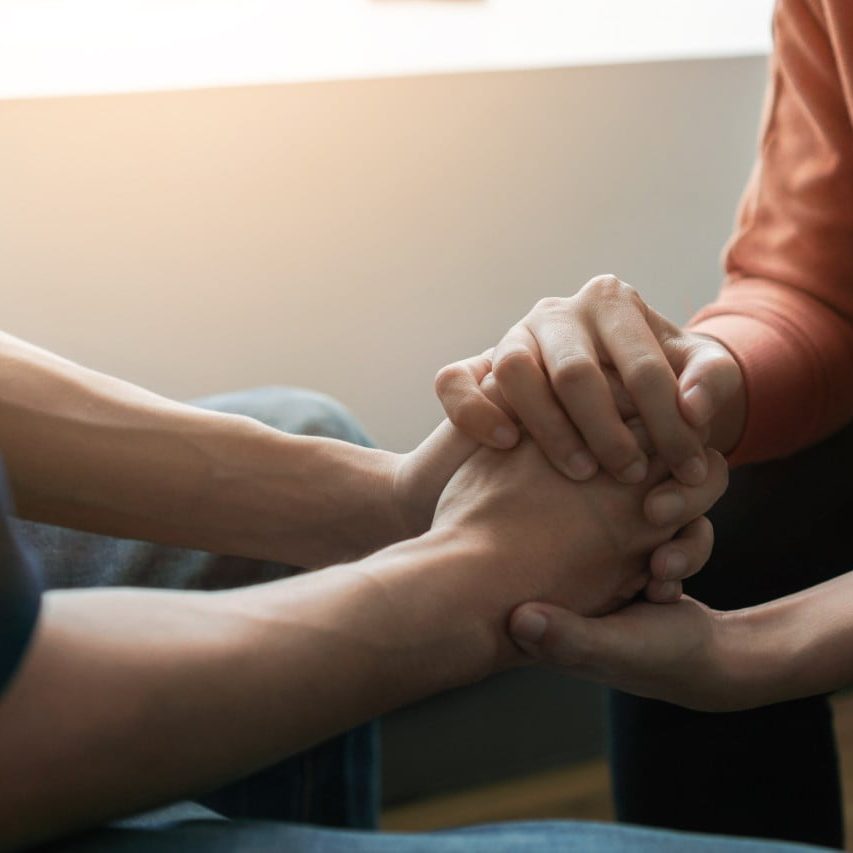 Call (617) 773-6203 ext. 12 for more information or to schedule an appointment. Evening hours are available.
Calls are returned promptly. It is our policy to schedule an initial appointment within 2 weeks.
Mental Health Counseling Services

Providing services for Individuals, Couples, Family, Group, Adults and Youth

Fee

Many health insurances are accepted. A sliding fee scale is available for those without coverage to accommodate all individuals who desire counseling.

Specialties

Mood Disorders - Anxiety, Panic, Depression
Adjustment to life transitions
Impulse control/ Anger management
Relationships
Loss/ Grief
Trauma
Infertility
Parenting Issues
Addiction/ Substance abuse/ Relapse prevention/ Recovery
Adjusting to disabilities
Vision loss
Get to know our therapists
New Directions Counseling Coordinator
Since 2000 Claire has been a therapist at Interfaith Social Services. Her specialties include adjustment and anxiety disorders. She has worked extensively with adults who are coping with the long term effects of inadequate parenting. Claire also works with couples who have had a pregnancy loss and women who experience a mood disorder after childbirth.
Una joined the counseling department of Interfaith Social Services' New Directions Counseling Center in 2004. She provides counseling support to individuals and families dealing with issues of depression, substance abuse and grief.
Diane has spent more than 30 years in the field of social work and has worked in a variety of settings, including Hospice Social Work and Bereavement Counseling. She is communicative in ASL and has expertise working with Deaf children and their families, and parents of children with other special needs.
Anne's clients work with the Twelve Step Philosophy, Cognitive Behavioral Therapy, and Reality Therapy. Anne is comfortable doing Christian counseling and understands the connection between feelings, addiction, and the co-occurring disorders of PTSD, depression, anxiety, trauma, and other mental health issues.
George Fahey is a licensed independent clinical social worker. He received a Bachelor's Degree in philosophy from St. John's Seminary, and a Master's Degree in Social Work from Boston College.
Barbara works with children, adolescents, and adults covering a broad spectrum of issues including self-esteem, bullying, peer pressures, parenting, trauma, abuse, loss and bereavement, depression, and anxiety.
Caitlin works with clients of all ages dealing with issues that include depression, anxiety, OCD, low self-esteem, social anxiety, grief, perfectionism, and miscarriage/infertility.
John Livingstone, MPH, MS, LADC1
John has many decades of experience helping clients with addiction and co-occurring disorders in group and individual settings.  John has taught addiction studies at several colleges and currently holds an LADC1 license.
Kerry's areas of expertise include: working with adults who are experiencing anxiety and depressive disorders; working with women who are coping with issues surrounding childbirth, infertility, and postpartum depression; helping adults cope and adjust to chronic illness or disability.
Maureen Richardson, RN, LMHC
Maureen's clinical focus has been spent helping others recover from Trauma. She is certified as an Eye Movement Desensitization Reprocessing (EMDR) therapist. Her primary focus is with adults suffering from trauma, anxiety, panic, and depression.
Elizabeth works with adults, adolescents, families and couples.  She has extensive training with the Internal Family Systems method of counseling and also has many years of experience as a Christian counselor.