Plant.Grow.Share
Free vegetable seedlings available between May 16th and May 20th at Interfaith Social Services' food pantry, located at 105 Adams Street in Quincy – pick-ups are from 9:30am – 3:30pm weekdays, Tuesdays until 7:00pm. Seedlings will also be available at Keohane Funeral Home, 785 Hancock Street in Quincy and the McDonald Keohane Funeral Home 809 Main Street in Weymouth from 8:30am – 4:30pm May 22nd – 29th.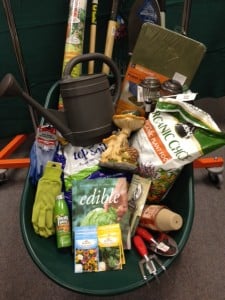 The Plant.Grow.Share. program, formally known as Harvest Helpers, helps the community focus on not only feeding but nourishing our neighbors in need. In an effort to get fresh local produce for our clients each spring and summer we ask backyard gardeners to plant an extra row for the hungry, and then donate it to the food pantry when harvested.
To set an example each spring volunteers plant a garden at our office in Quincy Center. Interfaith's food pantry garden shows that healthy food can be grown virtually anywhere.
If you can't grow produce then buy some from the supermarket. Fresh fruits and vegetables are the healthiest foods for you, but they are also the most expensive. Help our food pantry clients and donate. We accept donations from 8:30 am – 3:30 pm Monday through Friday and until 7:00pm on Tuesdays
Community Support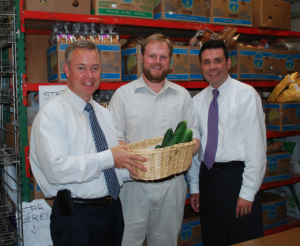 Each summer the staff and owners of Keohane Funeral Home all became Harvest Helpers. Not only do they plant a vegetable garden at their Weymouth and Quincy locations, but for two weeks in May they donate seedlings to anyone in the community who agrees to donate the fruits from those plants to local food pantries.