Stop the Stigma Virtual 5K
April 26-May 2, 2021
Nearly every family in the United States has been touched by mental illness or addiction. Interfaith Social Services hosts the Stop the Stigma 5K each year to support our loved ones, challenge stereotypes, encourage acceptance and eliminate stigmas, all while raising funds for our New Directions Counseling Center.
You can participate by running or walking a 5K of your choice the last week of April (April 26 - May 2) and then joining our online community by posting your time and photos to our virtual 5K platform.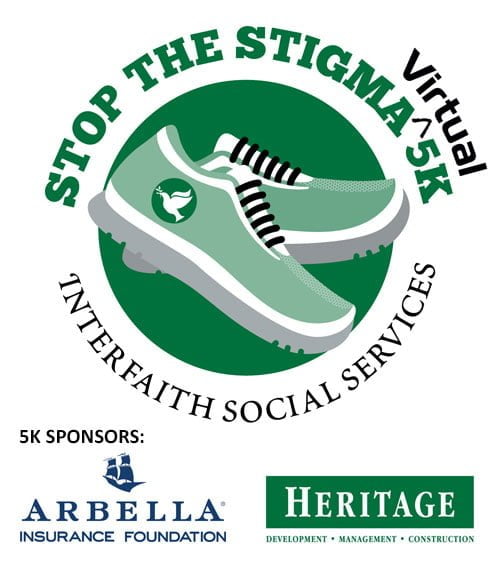 Running or walking a virtual race allows you to pick your path and get your miles in on your own time! Virtual races can be done around the neighborhood, a local course of your choosing or even on the treadmill! The only rule is that the race must be completed in a single run (or stroll) just like a real race.
Follow CDC social distancing guidelines. Do not run in groups; only run with those you have been social distancing with.
Please do not run our traditional Squantum route. It is unsafe at this time to overcrowd a particular neighborhood.
After you run, log into RunSignUp (instructions will be emailed to you) and record your finish time and post a photo. We don't care if it took you 30 minutes or 3 hours – we support your finish in any manner. It's the process that counts! 
Please also share a photo or story at RunSignUp, or by emailing us  – it will encourage others and help spread our message of eliminating mental health stigmas even further.
We have photo contests (with prizes!) in store for:
"Best canine running partner"
"Craziest running socks"
"Most scenic route"
"Best example of COVID-19 precautions"
"Best Stop the Stigma spirit"
"Most creative costume"
and more! You'll be able to upload a photo when you submit your time or you can email them to us at pdaniels@interfaithsocialservices.org.
T-shirt and medal pickup will be held at Interfaith (105 Adams St., Quincy) on dates to be determined the week before the event. These details will be emailed to you.
For those that live more than 45 minutes from Quincy, MA, your shirts and medals will be mailed.
Our virtual Stop the Stigma 5K raises crucial funds to support Interfaith Social Services' New Directions Counseling Center. New Directions serves anyone seeking counseling, but we pride ourselves on being a safety net for the uninsured and underinsured members of our community. New Directions makes mental health care accessible to everyone by offering a sliding scale payment system.
The stresses of the coronavirus outbreak have brought even more people to our Counseling Center. We need your help more than ever to make sure all members of the community can get the help they need and seek out treatment without feeling shamed. Your registration fee alone provides one counseling session for a neighbor suffering with a mental illness.
The goal of the Stop the Stigma 5K is to raise funds for Interfaith Social Services' New Directions Counseling Center. We need YOUR help to continue to provide mental health care to everyone. Your registration fee has already provided one counseling session for a neighbor suffering with a mental illness. If you want to help provide more counseling sessions, here are ways you can do peer-to-peer fundraising to help us reach our goal.
Prizes will be awarded to the top fundraisers!

Facebook Fundraisers – Set up a fundraiser for Interfaith Social Services on Facebook and ask your Facebook friends to support your virtual 5K. Interfaith receives 100% of all funds donated through Facebook's platform.
Use this link to set up your fundraiser: https://www.facebook.com/fund/interfaithsocialservices/
Give Lively – This company builds fundraising tech for nonprofits and gives it away for free. Set up a Stop the Stigma 5K fundraiser here and share across multiple platforms including email, Facebook, Twitter and LinkedIn: https://secure.givelively.org/donate/interfaith-social-services-inc/stop-the-stigma-virtual-5k-2021
Pledge Sheet – Download and print a paper pledge sheet and collect cash and checks.
Get your pledge sheet here: https://interfaithsocialservices.org/sts5k-pledge-sheet-2021/
Invite others to run/walk – The more people that run, the more money we can raise! Invite your friends and family from across the country (or world!) to participate with you. Mental health care knows no boundaries.
Have your friends sign up to run. Registration includes a race T-shirt, a participation medal and the knowledge that you're helping others get the mental health counseling they need.
Some sample language to use on your fundraiser:
"I am running the Stop the Stigma Virtual 5K in support of Interfaith Social Services. Their New Directions Counseling Center is a safety net for those in need of mental health care. We run or walk to erase stigmas surrounding mental illness and addiction and to support our family, friends and neighbors affected by these issues."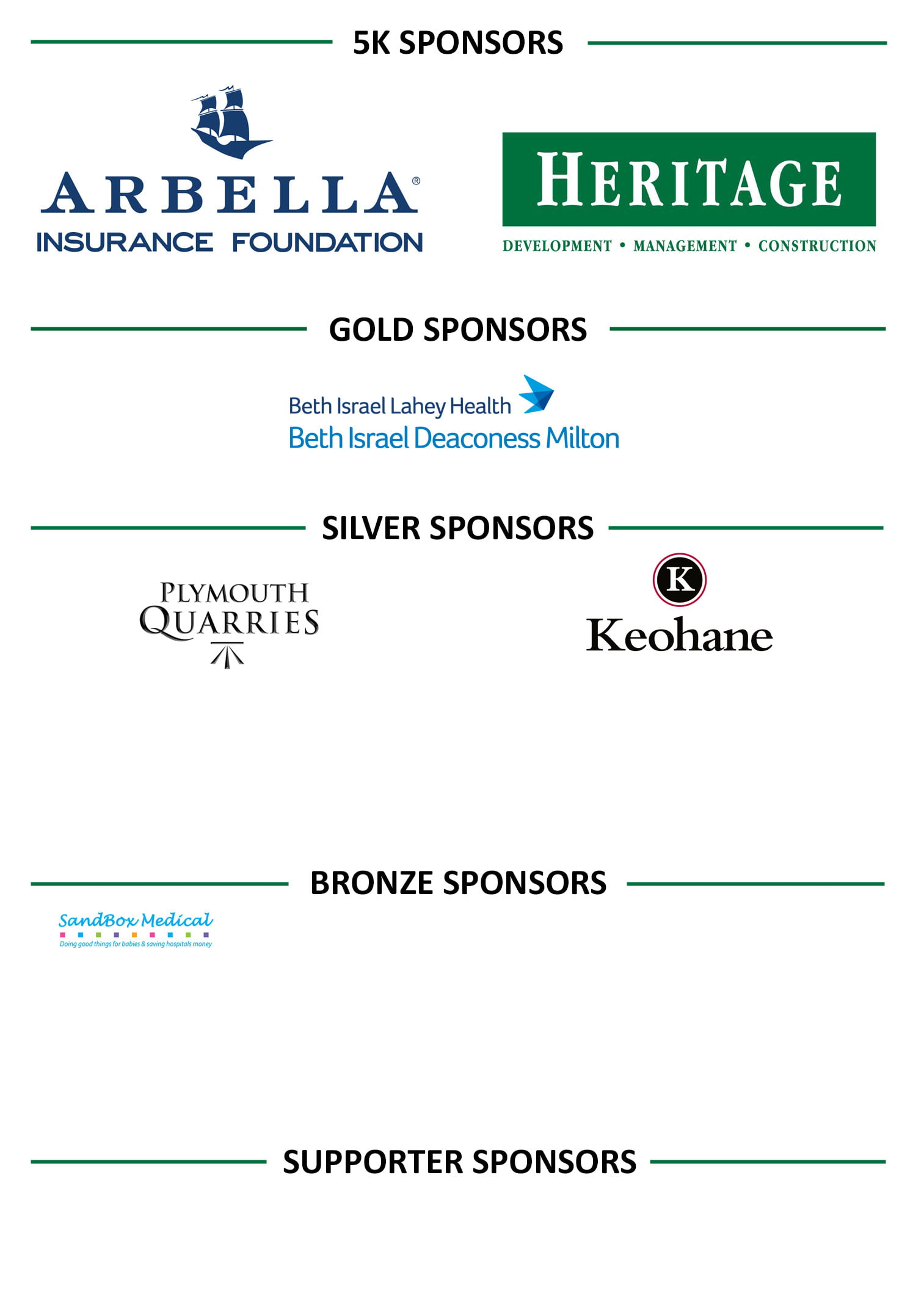 Learn more about how you or your business can sponsor the Stop the Stigma 5K in our Sponsorship Packet.