Whether it's a Birthday Fundraiser on Facebook, gathering pledges for our Spring Stop the Stigma 5K, or taking up a collection at your workplace, peer-to-peer fundraising is an excellent way to work together to increase your impact.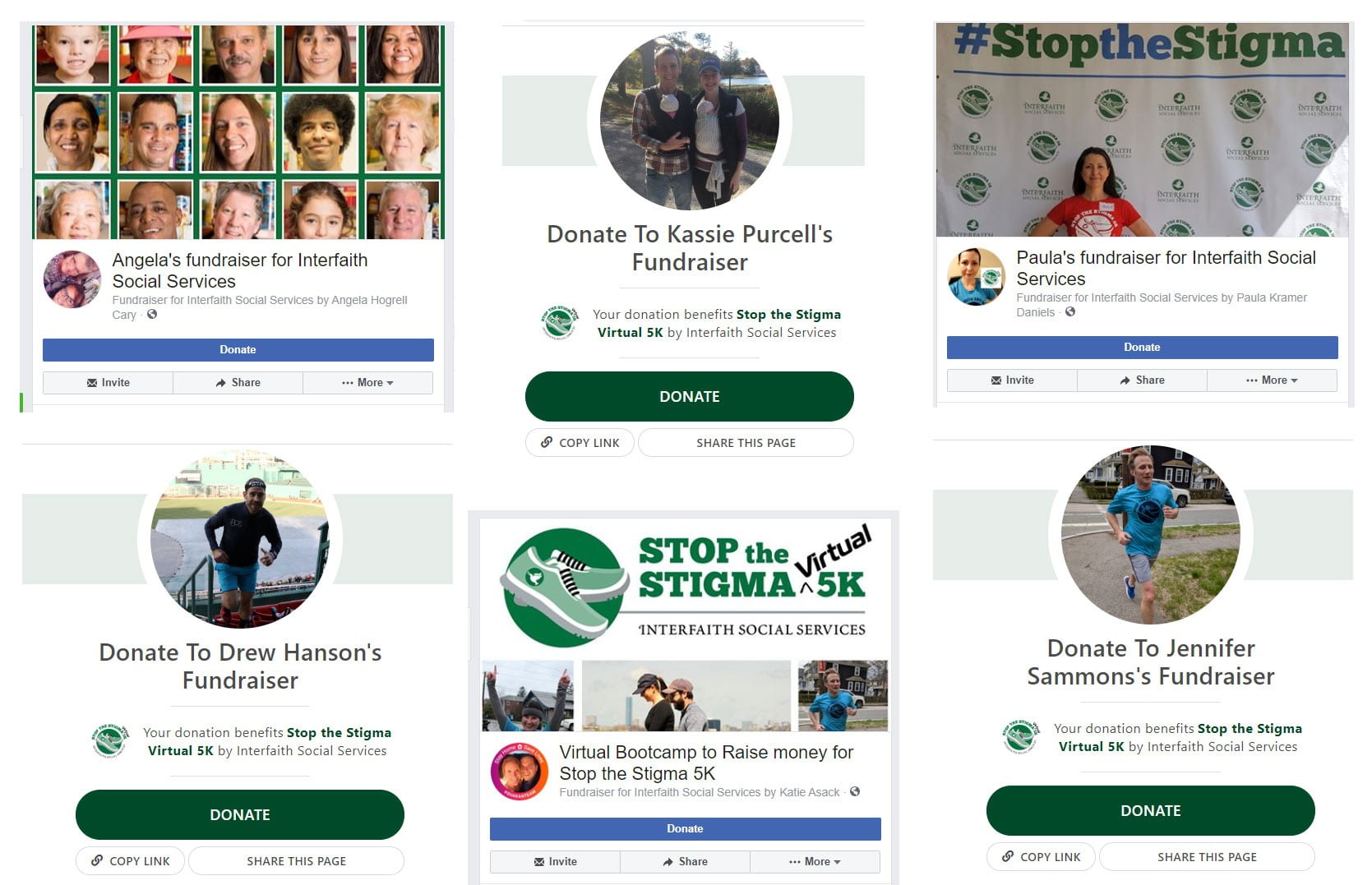 Facebook makes it easy for its users to create fundraisers for the nonprofits they support. Many people choose to set up a Facebook fundraiser in lieu of gifts for their birthday or momentous occasion.
Best of all, Facebook charges no fees for this service. Interfaith receives 100% of all funds donated through Facebook's platform.

Use this link to set up your Facebook fundraiser: 
To make the largest impact, share your fundraiser widely! If you have a personal tie to Interfaith or our mission, share that story with your potential donors. Below we've shared  sample text to get you started.
Some sample language to use when sharing your Interfaith fundraiser:
"I am raising funds in support of Interfaith Social Services. They are a multiservice social services agency helping families and individuals on the South Shore with emergency food, mental health counseling and homelessness prevention services."
Some sample language to use when sharing your 5K fundraiser:
"I am running the Stop the Stigma Virtual 5K in support of Interfaith Social Services. Their New Directions Counseling Center is a safety net for those in need of mental health care. We run or walk to erase stigmas surrounding mental illness and addiction and to support our family, friends and neighbors affected by these issues."