On April 30, more than 600 wonderful souls took to the streets of North Quincy to run (or walk) in support of mental health in Interfaith Social Services' annual Stop the Stigma 5K. In another record-breaking year, we raised nearly $100,000! The community's outpouring of support is a testament to the overwhelming number of people that are affected by mental illness and addiction today.
This year, the Stop the Stigma 5K was offered in both in-person and virtual formats. The in-person race was held on April 30 at the Kennedy Center in North Quincy. The 5K route winds through the Squantum neighborhood, with picturesque views of the Harbor and Boston's skyline. For those choosing the virtual option, they could run (or walk) a course of their choice between April 30 and May 6 and submitted times and their own "finisher" photos on our online platform.
Why We Run
Now in its 48th year, the Stop the Stigma 5K encourages awareness and acceptance of mental health and addiction issues while raising funds for Interfaith's New Directions Counseling Center. The Center serves anyone seeking counseling but prides itself on being a safety net for the uninsured and underinsured members of our community by offering services on a sliding scale fee system. To further break down barriers to receiving treatment, new clients to the New Directions Counseling Center receive their first four sessions free of charge. The success of this event supports these sessions, and many others, for individuals who otherwise would not be able to afford treatment.
It has been so inspiring to hear from our participants what being involved in this event means to them.
Here are some statements our participants shared when asked, "What is your connection to the mission of Stop the Stigma 5K?":
• I have a loved one who has been sober for more than three years. Your services have meant the world to him.
• My daughter's eating disorder and my own struggles with anxiety and depression are key reasons I run.
• Working in a school system, I see a lot of students struggling with mental health issues.
• My brother has been helped by the services you offer. I can't thank you enough for being there for him and so many others. Keep up the great work you do.
• I ran this race in honor of my friend who is no longer with us. I found myself becoming very emotional on the start line when I thought about him and what this race was all about. After the race I wrote his name on the tribute sign.
• I am lucky to be able to afford mental health care but access to mental health resources should be free and accessible for all.
• I'm in recovery myself, so this is very personal to me.
Thank You To…
Our runners were energized up by the great tunes pumping out of our speakers coutesy of DJ Jeff Fowler Productions. A huge shout out to Katie Kickbutt from Commit 2B Fit who lead them in a fun, pre-race warmup. And physical therapists from MCR Chiropractic provided free screenings and helped the runners stretch before and after the race. Everyone stayed fueled and hydrated with bagels donated by Gold Medal Bakery & Bagel Boy and water donated by Polar Beverages. And finally we would like to give a special thank you to the Quincy Police Department for providing the officers to make sure that everyone stayed safe and sound.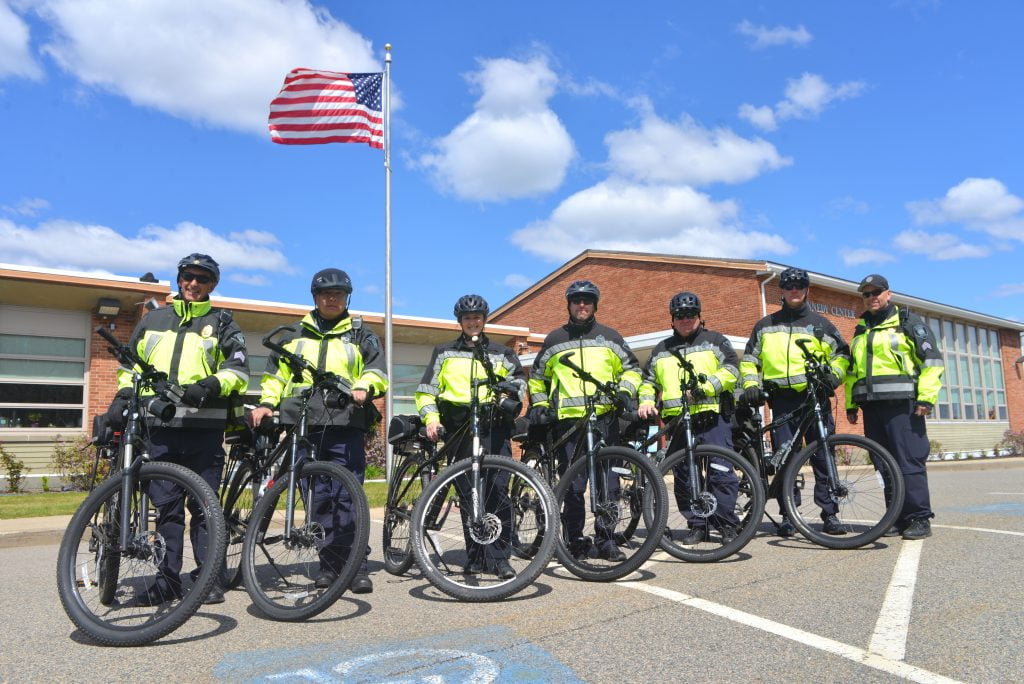 Winners
Jon Eng of Quincy finished first in the in-person race, with a finish time of 18:59. In the males, under 40 years category, Eng was followed by Mike Barrera of Quincy and Mason Tran of Quincy. In the males, 40+ category, Jeremy Whitelock of Scituate took first place, followed by Steven Young of Woburn and Joe Sennott of Franklin.
Allison Zaccheo of Columbia, MO, was the fastest female, with a finish time of 20:05. In the females, under 40 years category, Zaccheo was followed by Lauren Manning of Charlestown and Taryn Miller of Quincy. In the females, 40+ category, Kyla Triveri of Milton took first place, followed by Bridget McCaffrey of Arlington and Kerry Troup of Quincy.
Teams
We loved seeing all of the teams this year! Special mentions to our largest teams: Team Arbella, Team Boston Bulldogs Running Club, Team Baker, Braverman & Barbadoro, Team Katie Kickbutt Squad, Team Quincy Running Club, Team ILKB Westford FitFam, Team Crown Colony Pediatrics,Team TryAngle Runs Together and Team Lori Scott Yoga.
Our fantastic photographers, Christine Hurley of Hurley Event Photography and Rocky Taverna, captured so many incredible images from the day. Check out our photo gallery of some of our favorites on our Facebook page. Thank you Christine and Rocky!
Sponsors
The 2022 Stop the Stigma 5K is sponsored by many generous local businesses, including 5K Level Sponsors Arbella Insurance Foundation, The Heritage Companies and Quirk Auto Dealers; Gold Level Sponsors Beth Israel Deaconess Hospital – Milton, IntelyCare, J. Calnan & Associates and SandBox Medical LLC; and Silver Level Sponsors Baker, Braverman & Barbadoro, P.C., Bank of Canton, Blue Cross Blue Shield of Massachusetts, Burgin, Platner & Co. LLC, First Congregational Church Randolph UCC, FoxRock Properties, Keohane Funeral Home, the Law Offices of William T. Kennedy, P.C., Plymouth Quarries, Point32Health, SIGNET Electronic Systems, South Shore Bank, South Shore Health and United Healthcare.
SAVE THE DATE!
49th Annual Stop the Stigma 5K: April 29, 2023!