Interfaith Social Services hosts one of Greater Boston's largest food pantries, providing emergency food to families and individuals since 1975. Last year volunteers distributed more than 1,092,800 pounds of food to hungry families.
We pride ourselves on providing fresh, healthy food to our client families. We are fortunate to have refrigerators and freezers in our pantry, as well as a refrigerated truck. This allows us to provide meat, eggs, dairy products, frozen foods and fresh fruit and vegetables alongside our nonperishable shelf stable foods.
Interfaith Social Services provides more than just food!
When available, we also distribute diapers, feminine hygiene items, personal care items, incontinence products and pet food to our food pantry clients. Our seasonal programs (backpacks, Halloween costumes, holiday gifts and Bunny Baskets) focus on bringing joy to children in difficult situations.
Where does the food come from?
We rescue food daily from local supermarkets and purchase food from the Greater Boston Food Bank. In addition, we receive many donations from caring individuals, businesses, houses of worship, farmers and other organizations.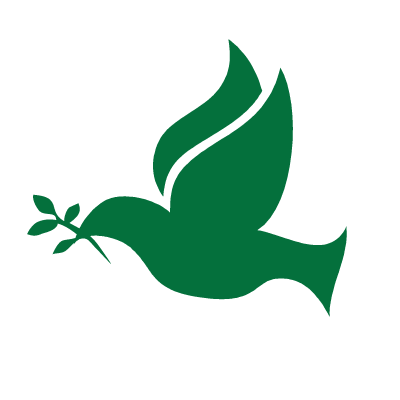 The Food Pantry is closed on all major holidays, the day after Thanksgiving, and the week between Christmas and New Year's.

105 Adams St.
Quincy, MA 02169
Visiting our Food Pantry for the first time? Please bring:
Proof of residence in one of the communities we serve: Braintree, Cohasset, Hingham, Holbrook, Hull, Milton, Quincy, Randolph, Scituate or Weymouth. This could be a current utility bill sent to the head of household, a lease, or other document proving residency.

A form of identification for each person in the household. Examples: driver's license, passport, Massachusetts ID, lease agreement or health insurance card.   For children in the household, a birth certificate or Massachusetts health card may be used for identification.
Please note that there is just one order per household. If several adults live in your home, please list them all on your application.
What to expect when you visit the food pantry
IF DRIVING: If you are driving to the pantry, pull up to the front of the building and wait in your car. A volunteer will come out to you. Please show your ID and the volunteer will check you in and show you where to park. If you are a new client, you will be instructed on how to register. Groceries will then be brought out to your car.
IF WALKING: If you are walking or taking public transportation, please come to the front of our building and wait outside our front door. A volunteer will come outside, check you in and guide you to an outdoor seating area where you can wait for your groceries.
ALL CLIENTS: The head of household must show an ID each time they visit the pantry. Examples: driver's license, passport, Massachusetts ID, lease agreement or health insurance card, etc. Clients are served once every 30 days.
Pantry hours are 10-11:45am Monday-Friday and 5-7pm on Wednesdays.
If you have questions, please call Food Pantry Manager Eileen Kelly at 617-773-6203 x19.
There are no federal programs to cover the cost of diapers. Interfaith's clients struggle to provide basics such as food for their families and the expense of buying diapers and wipes (close to $1,500 a year!) can seem insurmountable.
The South Shore Pet Food Pantry has been partnering with Interfaith since 2016 to provide supplemental cat and dog food assistance to clients, with the goal of keeping pets and their owners together and healthy.
Here at Interfaith Social Services we consider hygiene to be a basic need and not a luxury. Feminine hygiene products cannot be purchased with WIC or SNAP benefits. We provide 20 pads or tampons to each woman every time they visit our food pantry.
Interfaith's mission is to provide not only food, but also joy to the children we serve. Our client families are struggling to simply keep food on their tables. Therefore, purchasing school supplies, Halloween costumes and holiday gifts is next to impossible.
Our food pantry aims to nourish the mind as well as the body. Just the mere presence of books in the home impacts childrens' academic success, vocabulary development and future job attainment. When available, each food pantry client receives a bag of age-appropriate books for their children on each visit.
We are committed to providing basic personal care items such as soap, shampoo, toothbrushes and deodorant to our food pantry clients. With your help, we can make sure each household receives hygiene products on each visit.