Help local students start off on the right foot in September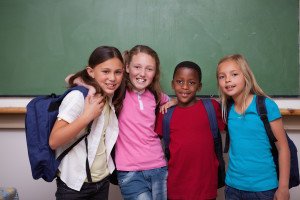 Our food pantry serves about 750 school-age children each month. Every August we distribute backpacks full of school supplies to the children of our food pantry clients. This initiative emphasizes the importance of education, defrays an additional cost faced by our clients, and helps kids start the year right.
Although there is still so much uncertainty about what school will look like in September, Interfaith still plans to provide these children with the supplies they will need to succeed in the new school year. Whether school will be taking place at their dining room tables or in classrooms, these children need essential supplies.
We need your help! Please consider donating NEW school supplies, or make a monetary donation to support this effort.

Fill a backpack with these supplies. Backpacks should be generic and gender-neutral, if possible.
2 spiral notebooks
2 composition notebooks
3 pocket folders
#2 pencils
colored pencils
washable markers
crayons
glue stick
pens (black or blue)
2 highlighters
School supply distribution starts August 1. Therefore, all supplies need to be dropped off at our office (105 Adams St., Quincy) by Friday, July 24. Our office hours are 9am-3pm, Monday-Friday. On Tuesdays and Wednesdays, we are open until 7pm.
You can also have supplies shipped directly to our office!
Shop our Amazon list
or find deals on supplies elsewhere and have them shipped to us (105 Adams St., Quincy MA 02169).