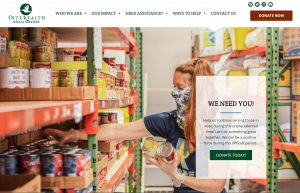 Notice anything different on our website - interfaithsocialservices.org? We got a makeover!
We're so excited to show you the results of months and months of planning, writing and designing. We hope that the new site clearly spells out the services Interfaith offers, how you can support our programs, and the impact those programs have on clients and the community as a whole.

We couldn't have done it without the dedicated support of Donna Mavromates at MavroCreative. A longtime suporter of Interfaith, Donna donated her time and discerning eye to build this amazing final product. We thank her profusely!
We've made it easy for potential clients to find information right on our home page about our three main programs: the Food Pantry, the New Directions Counseling Center and HomeSafe, our homelessness prevention program.
Also on our home page, easy access to just a few of the ways that you can help us succeed. You'll find links to find out how to: Volunteer, Donate, Shop at our Bureau Drawer Thrift Shop, and More Ways to Help.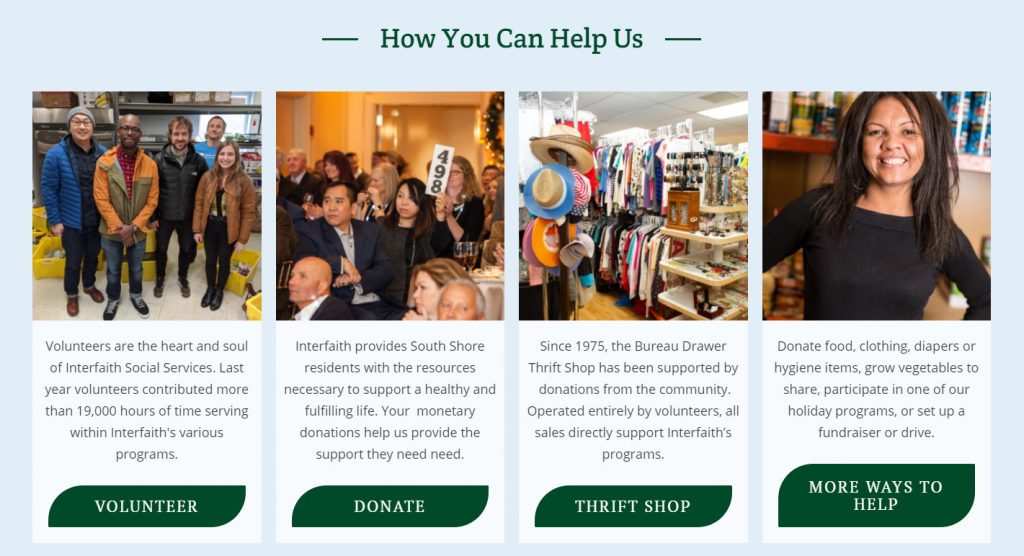 We've also added a whole new page about our Food Rescue Program...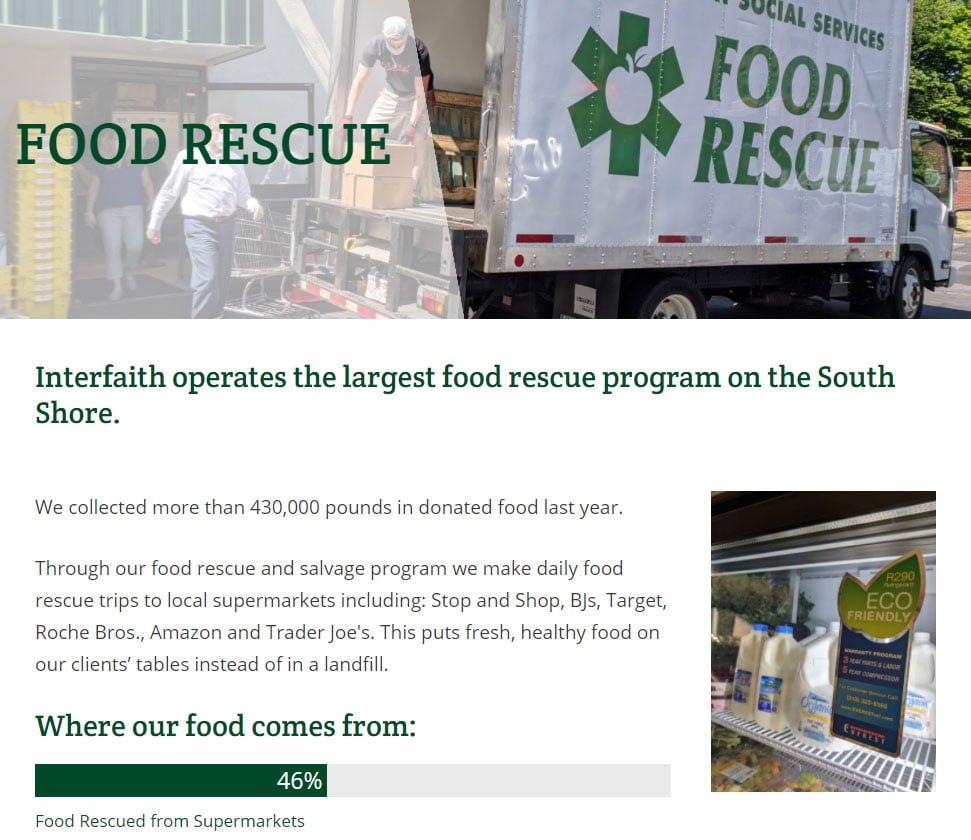 ...and another for our Seasonal Programs, such as the Backpack Drive and Help for the Holidays, that bring joy to so many children and families.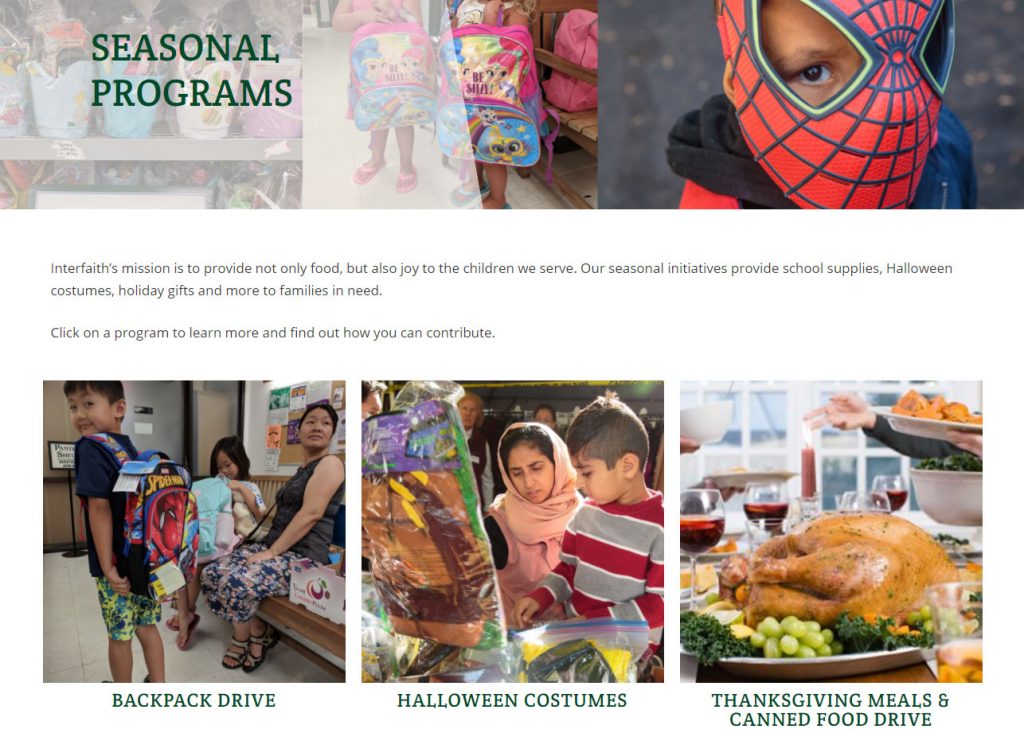 And please check out the other pages in the "Our Impact" section (in the top navigation), where you'll find stories from clients impacted by Interfaith's programs and donors and some of our latest program statistics.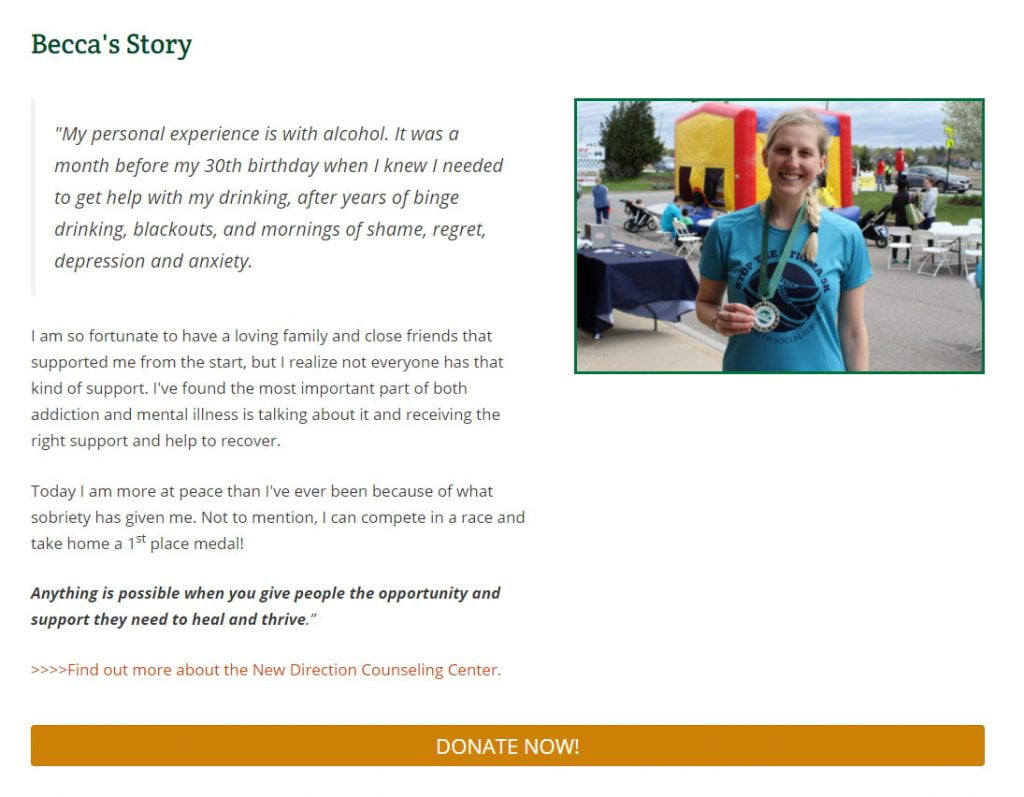 So have a look around! Let us know what you think and please let us know if you run into anything that's not working. Comments are open below, or send us an email at info@interfaithsocialservices.org.