Happy Halloween! There will be hundreds of little princesses, ninjas and witches happily trick-or-treating on the South Shore this evening thanks to the generosity of Interfaith's donors and volunteers. Our annual Halloween costume drive wrapped up last weekend with a very busy distribution day here at 105 Adams St.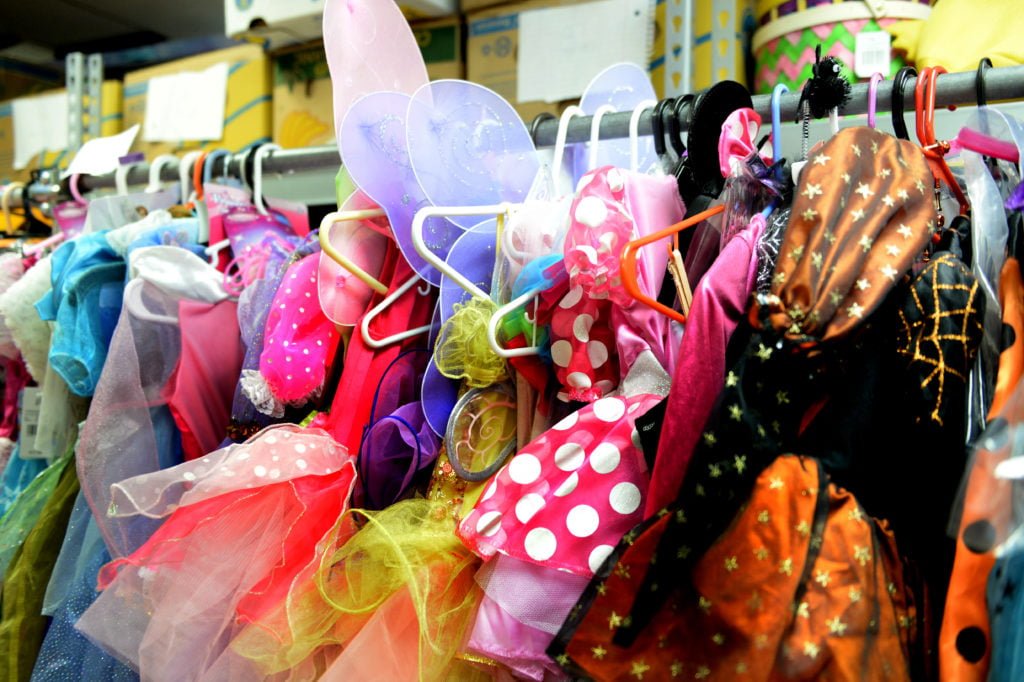 I've almost got Halloween fatigue after all the costume craziness we've been handling here for the past six weeks! This is my first Halloween as an employee here at Interfaith and I was just floored by the outpouring of support from individuals and community groups. More than 600 new or gently-used costumes were dropped off here during the drive. Corporate groups brought bags and bags of them, schools set up costume drives (thank you Inly School!) and Kennedy's Country Gardens even had a special movie night benefiting the drive. Not to mention the dozens of individuals that stopped by with armfuls of costume donations. We so appreciate the support!!
Our crack team of volunteers – Therese Fleming, Robin Anderson and Judy Kiley, spent weeks inventorying, packaging and sorting costumes. The basement was a wonderland of fairy wings, furry paws and superhero capes. They rounded out princess dresses with wands, ninja outfits with swords and goofy get-ups with wigs so that all children would get a complete package. They spent hours and hours prepping and we couldn't have done it without them. Thank you!
Come distribution day, clients arrived to find a team of 24 volunteers ready to match them up with their dream costume. After some Halloween snacks and cartoons, they were able to try on their costumes and take a photo against the "spooky wall" in the Bureau Drawer Thrift Shop before heading out with smiles on their faces and treat bags in hand. A quick two hours and nearly 200 costumes later, a worn out team of volunteers celebrated another successful drive.
Thanks much to the Boston Herald for the nice news coverage of the event. Check out more photos from the event below and happy haunting!