Trick or Treat! Thanks to the amazing outpouring of generosity from our community, the children we serve in our food pantry will get to shout out these three words as they knock on doors tonight hoping to fill their little bags with tasty treats.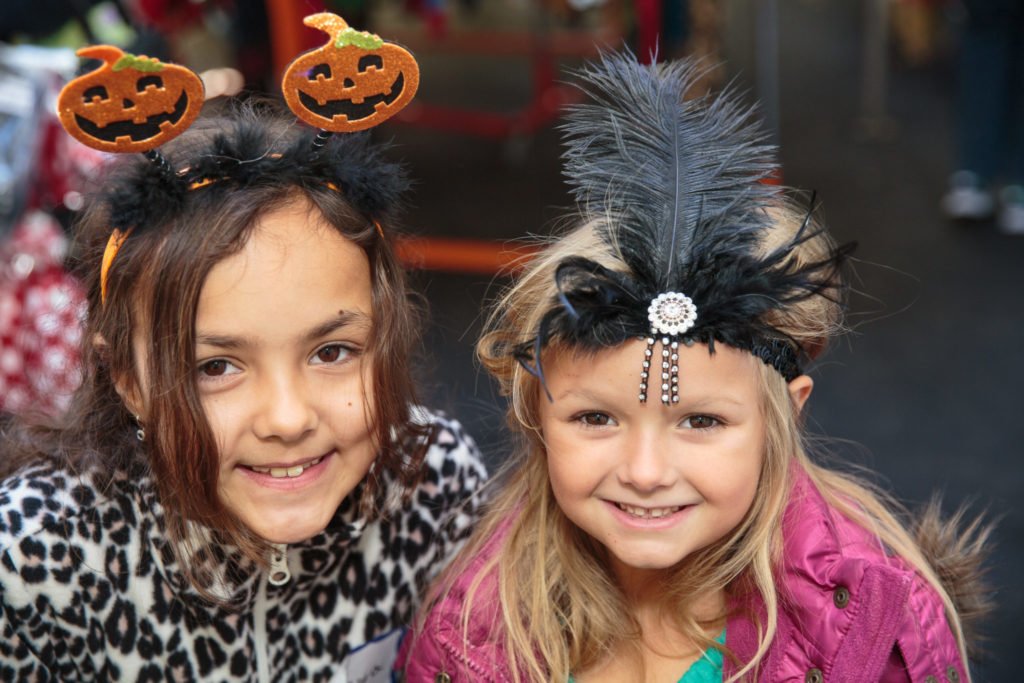 On Saturday, October 19, Interfaith's staff and volunteers distributed costumes to more than 250 children whose parents are struggling to keep food on the table. For many of them, the extra expense of a Halloween costume is considered a luxury they just cannot afford. Because of the kind donations from our community, these children will be able to dress up and celebrate the Halloween festivities just like their peers.
The support for our Halloween Costume Drive over the last six weeks from individuals and community groups has been overwhelming. Hundreds of costumes were dropped off here during the drive. Thank you to Blue Cross Blue Shield of MA, East Coast Printing, FoxRock Properties, Signet Electronics, and St. Joseph Church for their wonderful costume donations. And a very special thank you to Stop & Shop! They not only donated costumes, they also gave us 250 sugar pumpkins and enough candy to fill 250 goody bags for each child that attended the event.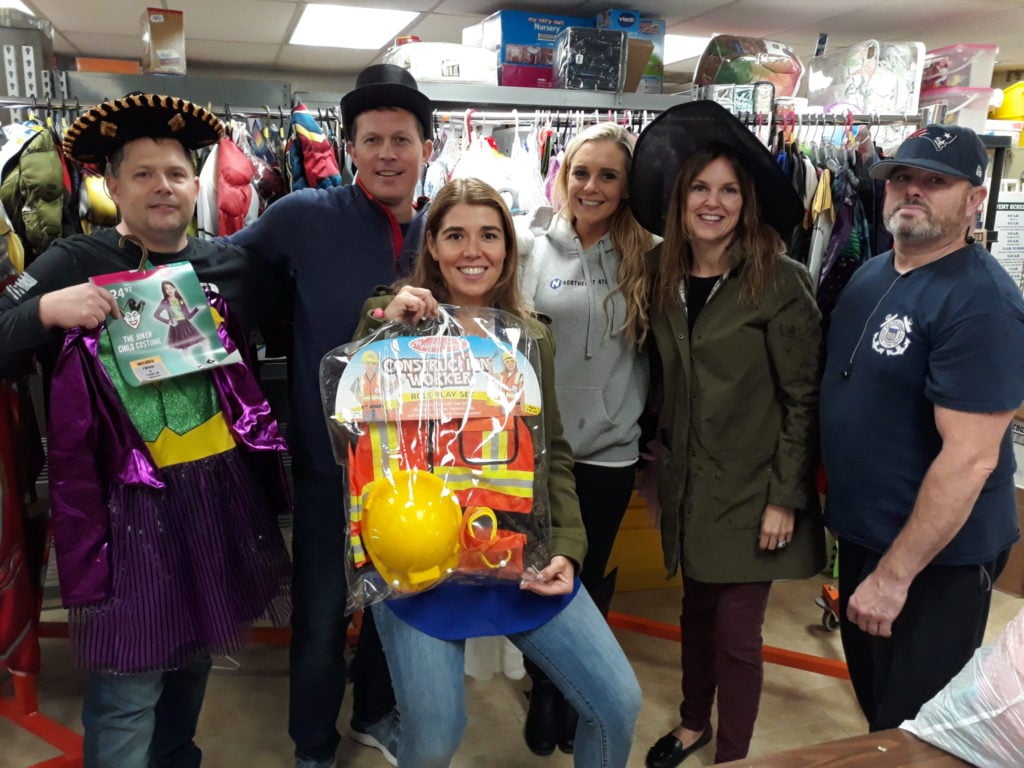 Thank you Milton Girl Scout Troop 76176!
This amazing group of girls and their troop leaders assembled 250 goody bags. They even donated candy and Halloween-themed tattoos, rings and glow sticks to go in the bags. Thank you Girl Scouts!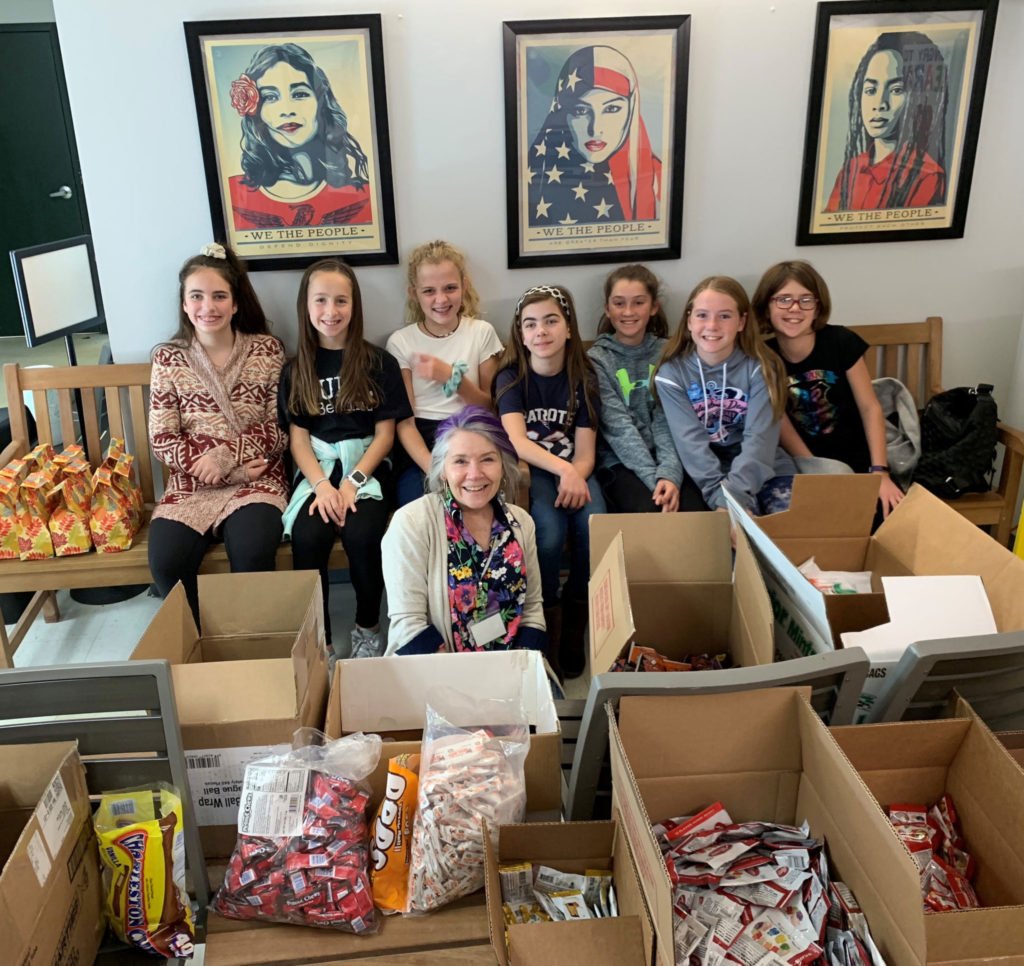 Thank you to our Halloween Costume distribution "dream team" of volunteers who gave us hours of their time assisting the children we serve in finding the perfect costume.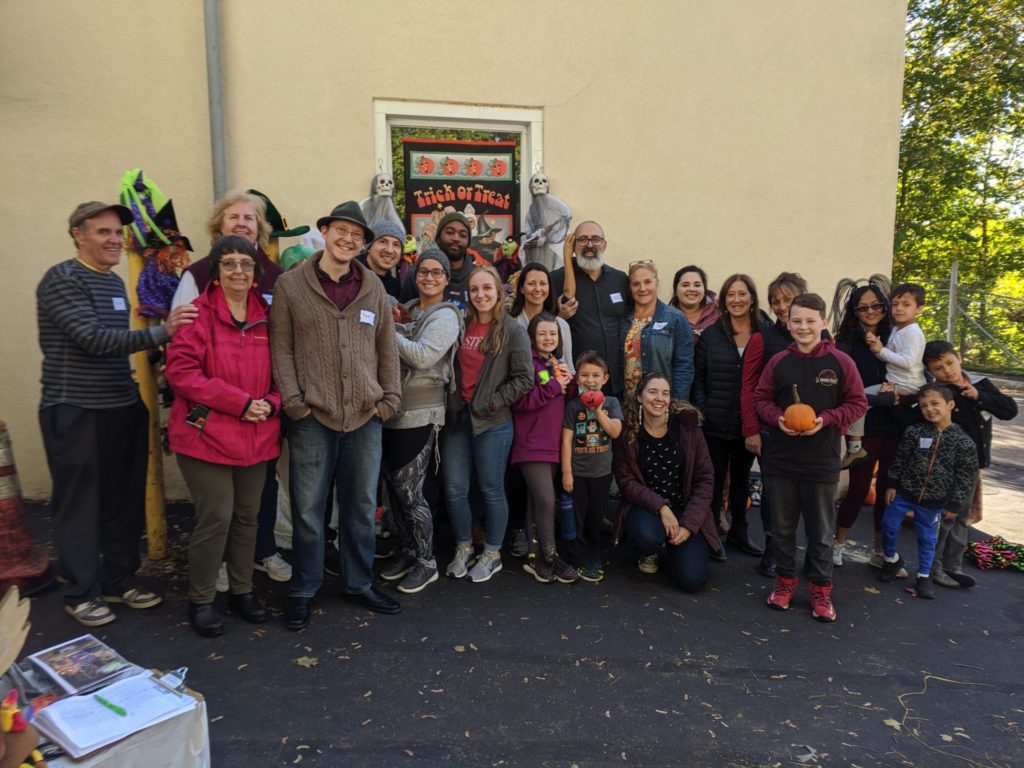 Volunteers from the Bureau Drawer Thrift Shop set up our "spooky wall" photo backdrop. Before heading out with smiles on their faces and treat bags in hand, the kids were able to try on their costumes and take a photo. Thank you so much!
The Patriot Ledger sent a reporter and photographer to the event and we thank them for their wonderful coverage. Read the article here.
Thank you Gary Higgins Photography for capturing all of the precious moments from the event. Check out more photos on our Facebook page.
One of the children knocking on your door this evening might just be wearing a costume that you donated. Happy haunting!