Thank you to everyone who came out to our 20th annual Feed the Hungry Gala on Friday night! It was truly a spectacular evening. We were able to raise nearly $385,000 to support Interfaith's programs, including the food pantry, New Directions Counseling Center and HomeSafe.
Scroll down for lots and lots of pictures from the event!
We kicked things off months ago (February, in fact!) as our gala committee worked tirelessly to plan the event, secure sponsorships and organize the auctions.
We were thrilled to learn in October that Walmart, an annual gala donor since 2014, would be raising their donation amount to $70,000 for our 70th anniversary! (Read more about this wonderful contribution here at massnonprofitnews.) Walmart joined Arbella Insurance Foundation and JetBlue Vacations as the lead sponsors of the event.
Our morning kicked off bright and early Dec. 8, as the venue, Granite Links Golf Club, began to transform into a red and white, winter-themed wonderland. Our friends at Fruit Center Marketplace once again set up their spectacular produce display in the rotunda. Best of all, the gorgeous fruit and veggies in the display were later sent back to Interfaith to distribute to our food pantry clients!
A group of wonderful corporate volunteers from Arbella spent the morning hauling supplies to the venue, constructing Arbella/JetBlue swag bags and jumping in wherever needed. Thank you, Team Arbella!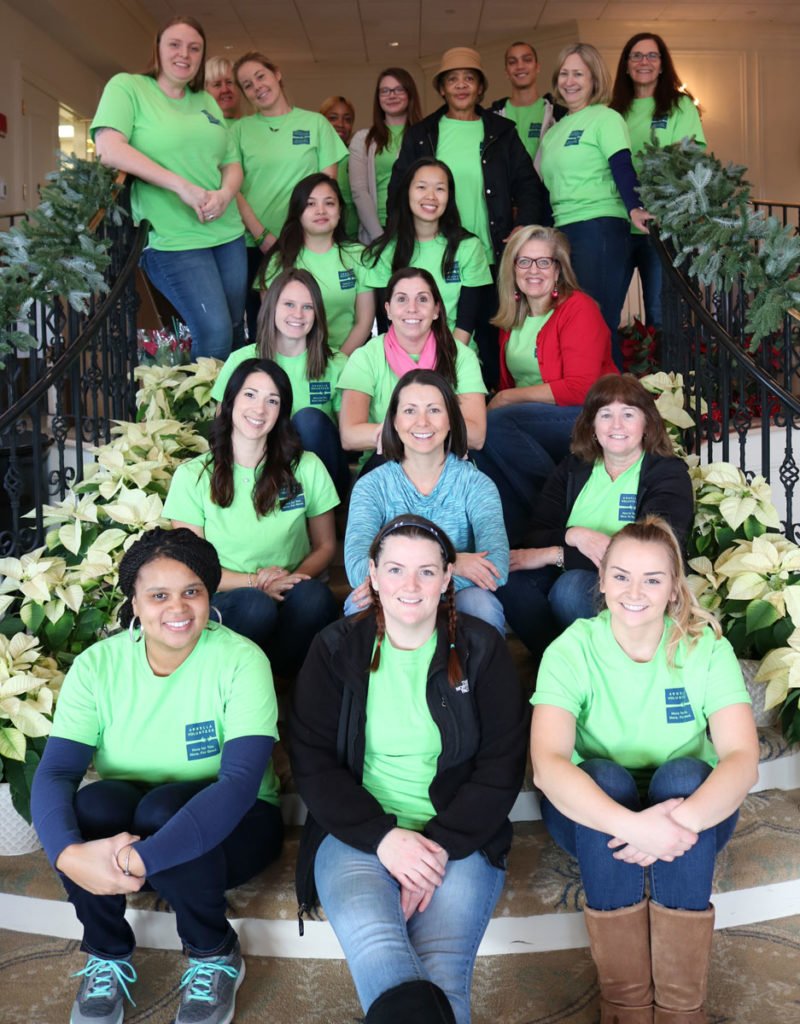 Our silent auction table, with nearly 40 fabulous packages, was assembled. From Disney vacations to sports tickets to foodie getaways, the packages this year were even more impressive than in years past.
Later in the evening guests used mobile bidding to try to win packages. Congratulations to all our package winners!
Meanwhile, chefs from The Quarry, The Townshend, Alma Nove, The Corner Stop, The Range, Island Creek Oysters, JP Fuji Group and Granite Links began setting up for the chef dine around.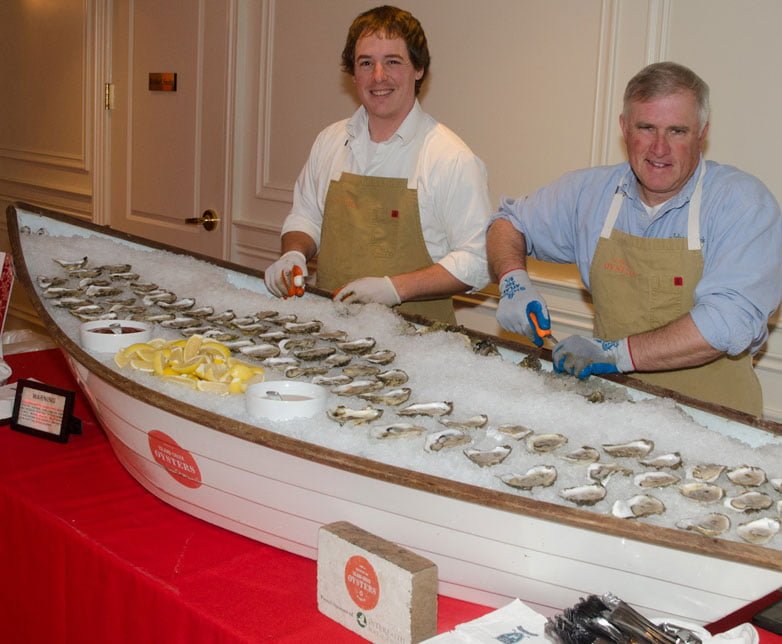 Joined by beverages from Bin Ends Wine, Boston Harbor Distillery, Bradford Distillery, Mayflower Brewing, Simpson Springs, Samuel Adams and Bully Boy Distillers, there was quite a variety of tasty food and drinks for our guests to enjoy!
Montilio's wheeled in their six-tiered vanilla and chocolate cake, later to be joined by desserts from Fratelli's, Sadie Mae's Cupcakes and beverages from Coffee Break Cafe.
As the evening began, guests entered to see decorated trees from Kennedy's Country Gardens before they approached check in.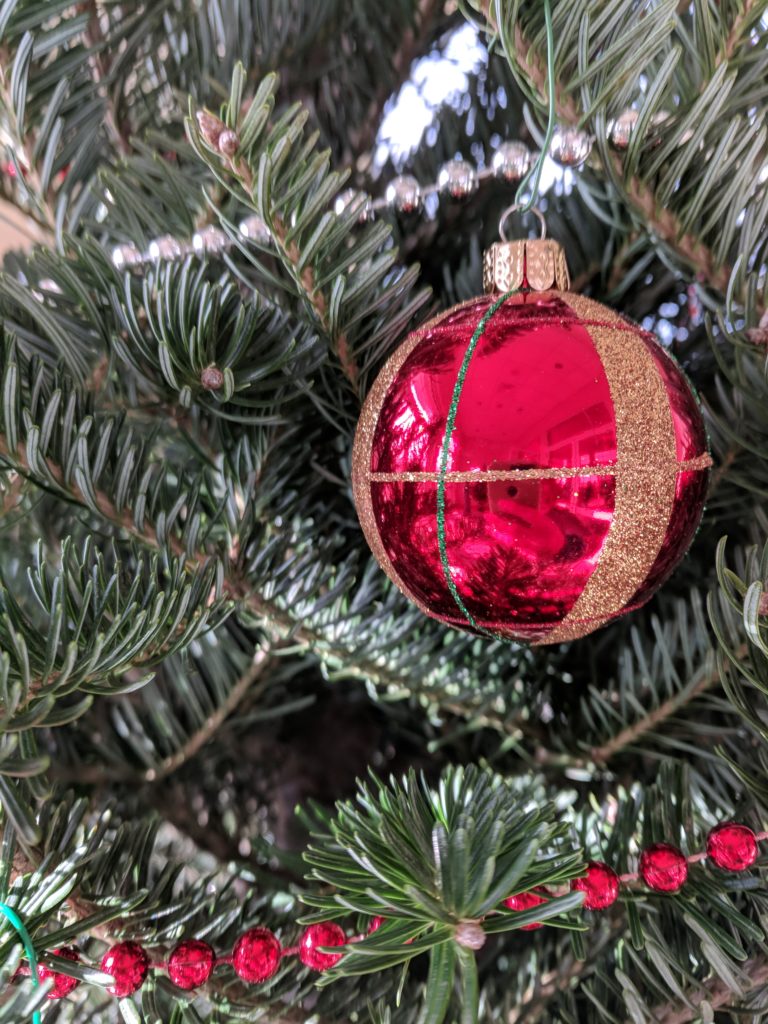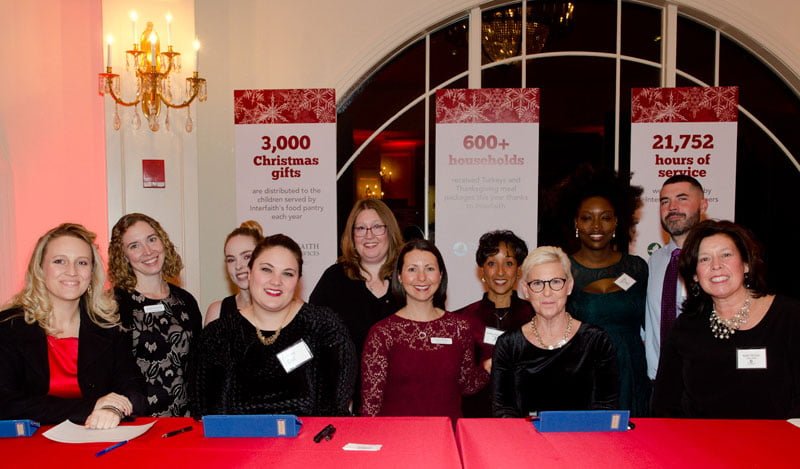 They enjoyed a Winter Cosmo welcome cocktail from Bradford Distillery before moving on to try their hand at the Wheel of Chance.
As guests roamed about the room, they had opportunities to play games, including wine ring toss, the snowball toss, putting for a hole-in-one and our new addition, Plinko.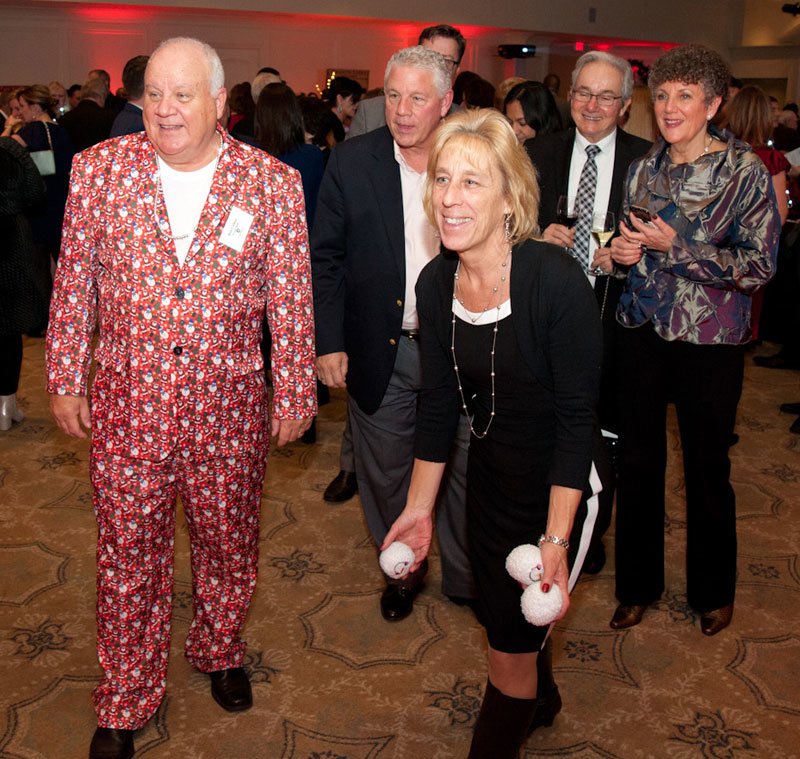 As the program began, guests took their seats and were welcomed by our gracious emcee, Latoyia Edwards from NBC Boston. Our gala committee chairs, Ally Donnelly of NBC Boston and Donna Mavromates of MavroCreative, briefly spoke, followed by our main sponsors: Beverly Tangvik of Arbella and Chis Buchanan of Walmart.
"We continually seek organizations that will utilize the financial support we give them in thoughtful, responsible and impactful ways," Arbella's Beverly Tangvik said. "With Interfaith, we can be confident in knowing that our funds will be used in this spirit. Interfaith also supports one of Arbella's core values – citizenship. It is the volunteer organization of choice by many Arbella employees and after a day of service, volunteers truly feel like they have made a difference."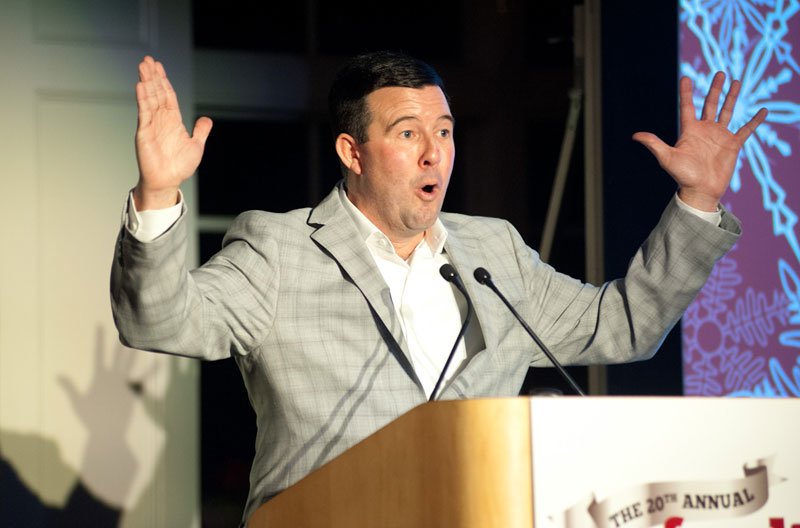 Then our live auction kicked off! Packages this year included a backyard makeover, trip to Universal Studios Florida, a JetBlue Turks & Caicos vacation, premium Patriots tickets and a farm-to-table dinner for 20.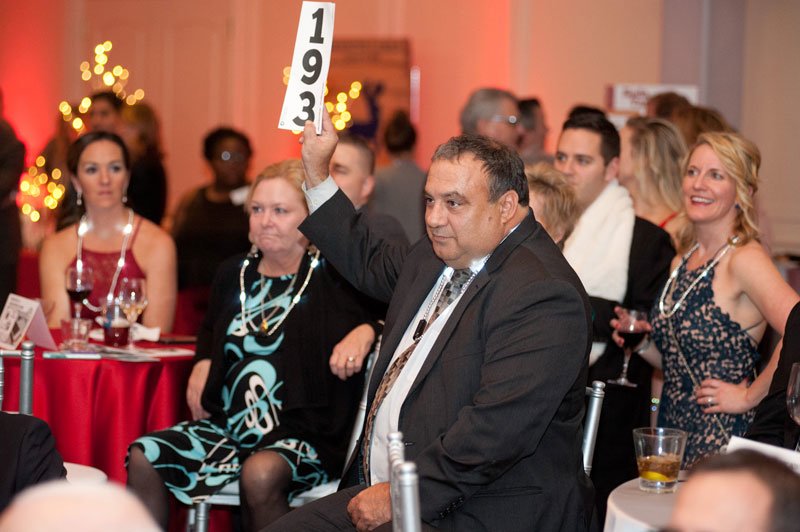 Our Executive Director, Rick Doane, spoke about Interfaith's missions and played a video recorded by Jill, one of Interfaith's clients.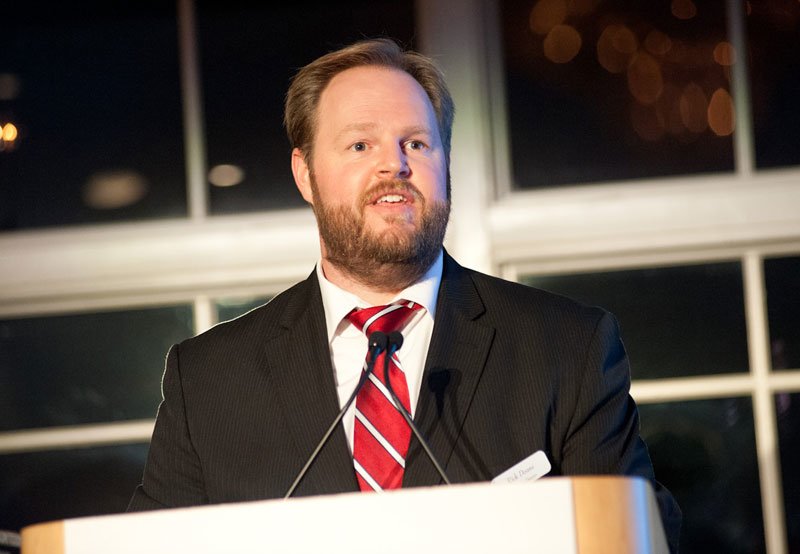 Meet Jill: Jill works full time as a Certified Nurse's Assistant. She lives here on the South Shore. She is a loving mom and daughter. Her mother is retired and lives with Jill to help provide child-care for two year-old Anaiya. Recently, Jill and her husband filed for divorce. Her husband moved out of Massachusetts and is not providing any child support. Struggling to provide for her daughter, her mother and herself, Jill turned to Interfaith Social Services for help.
Jill's story is one of thousands. Thousands of children and families, like Jill and Anaiya's, need a hand up during difficult times in their lives. Thanks to the assistance that they received from Interfaith, Jill's family has food, diapers, Christmas gifts, counseling services and much more. And this assistance comes from the support we receive from events like the gala. It was moving to see the generosity of our attendees as they pledged their hard-earned money to support our missions during the Fund the Need.
The program ended as we honored Bob Taylor, former director of Interfaith and this year's Community Hero. Bob was the Executive Director of Interfaith Social Services from 1967–1994. Then he retired….Until 2001 when he came back again and was director for another three years. He then continued to see clients for more than a decade.
The Community Hero of the Year award is presented to someone each year who inspires others through selfless service and Bob definitely meets that criteria!
The evening ended with more music, dessert and dancing. We would love to see you at the gala next year! Get your tickets early!
Take a look at more photos below and browse our gallery on Facebook.