More than 900 local students received free backpacks and school supplies thanks to you!
We distributed backpacks filled with school supplies to our food pantry clients with school-age children during the month of August to lighten the burden of back-to-school expenses for South Shore families in need.
THANK YOU to the generous donors and local businesses who provided backpacks and school supplies for more than 700 children whose families utilize our programs. Another 200 backpacks filled with supplies went to Quincy Public Schools to be distributed to children that may need them.
"We've seen prices going up on just about everything," said Natalie McMenamin, Interfaith's Seasonal Project Coordinator. "Our food pantry clients are really struggling with the rising costs of food and other necessities. It's wonderful to be able to help them with some of these back-to-school expenses. It's our hope that all the children we serve will start the school year prepared and that their parents have one less thing to worry about."
The Backpack Drive is made possible through the support of many individuals, businesses and organizations who donate backpacks, supplies and monetary contributions during the summer. Several local businesses and organizations supported the program this year with donations of backpacks and supplies, including Arbella Insurance, Black Rock Country Club Women's Golf, the Braintree Council Knights of Columbus, Coastal Heritage Bank,  First Church of Squantum, First Congregational Church Randolph, FoxRock Properties, Hingham Congregational Church, and Paige Landscape Company.
Volunteer groups, including Blue Cross Blue Shield of Massachusetts, South Shore Bank, and SIGNET Electronics Systems, helped sort incoming donations and fill backpacks with notebooks, pens, pencils, markers and other supplies.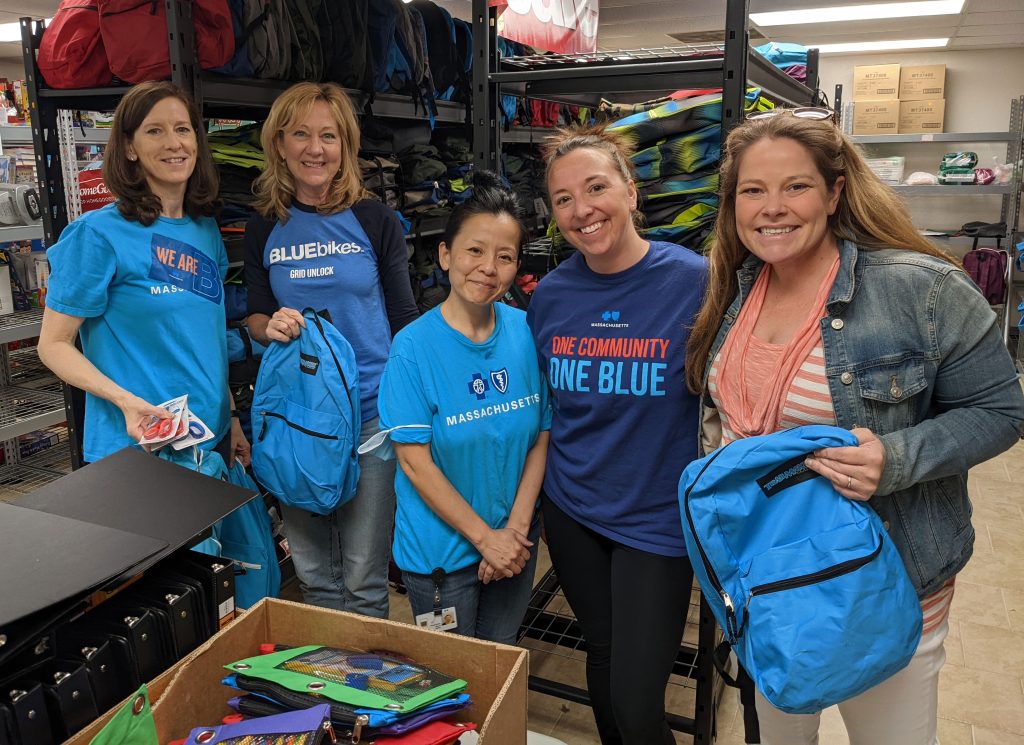 THANK YOU!