Sponsor the Stop the Stigma 5K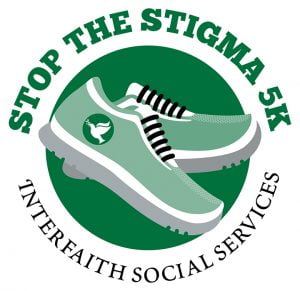 Each year, more than 500 people run (or walk) in the Stop the Stigma 5K in support of family, friends and neighbors living with mental illness or battling addiction. This event raises crucial funds to support our New Directions Counseling Center.
Yes! Interfaith Social Services is a publicly supported organization as described in section 501(c)(3) of the Internal Revenue Code and our Taxpayer Identification Number (TIN) is 04-2104853. To claim a donation as a deduction on your U.S. taxes, please keep your donation receipt as your official record. No goods or services were received in consideration of such donation.
Yes. Our donation pages have valid SSL certificates and your data is encrypted when sent to the credit card processor.
Donor Privacy Policy: Interfaith Social Services is committed to the privacy of our donors. We treat all financial and personal information that you share with us as highly confidential. We do not sell, trade or share our donor's personal information with anyone else unrelated to the running of our organization, nor do we send donor mailings on behalf of other organizations.