Happy Halloween! Halloween kicks off a busy holiday season here at Interfaith  – not only do we see a significant uptick in clients, but we're preparing for distribution of Thanksgiving meals, running food drives, prepping for holiday gift distribution and planning for our big fundraiser, the Feed the Hungry Gala.
With all these things going on, it feels good to check Halloween off the list! We had an amazingly successful costume drive this year. Countless individuals and businesses donated costumes or held drives at their organizations. It is because of these folks that this program is possible and the families that benefit are so thankful.
Our Halloween costume distribution day on Oct. 20 was a blast. We set up a tent in our back parking lot (donated by DPS Insurance Group – thank you!) and had racks and racks of terrific costumes available for families to browse.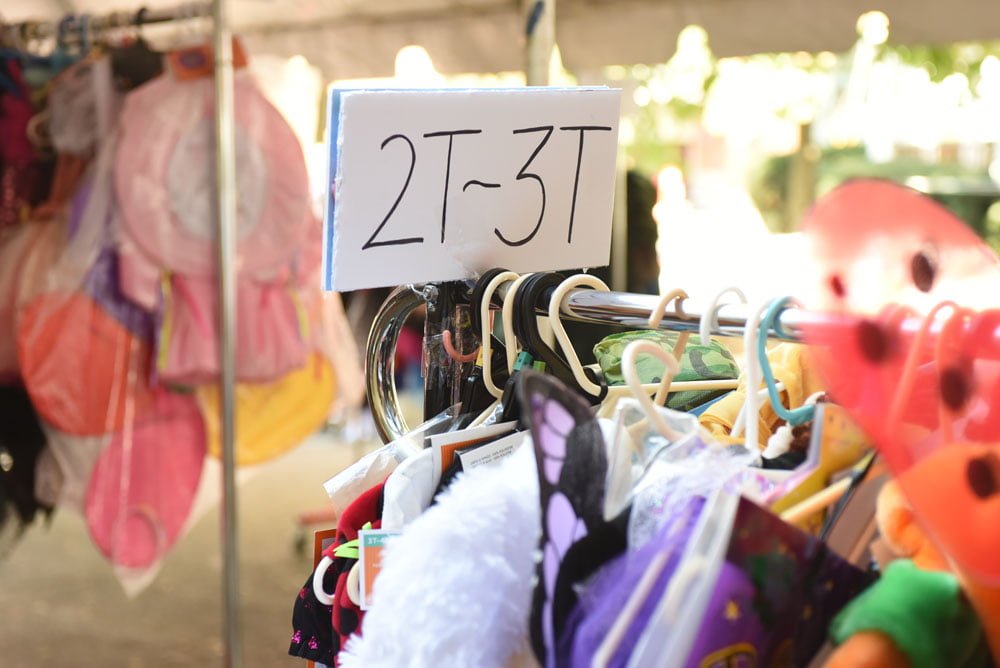 Several of our regular volunteers spent weeks sorting through all the donations and organizing them so that distribution day would go smoothly. Thank you, volunteers!
We had about a dozen volunteer families assist with distribution day, including a whole bunch of kids. Volunteers stuffed goody bags, handed out snacks, and helped clients navigate the racks of costumes. This is one of my favorite volunteer opportunities and I love that our kids are able to jump in and give back to the community along with their parents. The kids love helping clients pick out costumes.
After clients chose their perfect costumes, they headed over to a decorated wall (thank you Charlene, from the Bureau Drawer Thrift Shop, for setting up a frightening display!) to take photos and pick up goody bags. Christine Hurley of Hurley Event Photography once again captured the joy and excitement of the day in her adorable photos.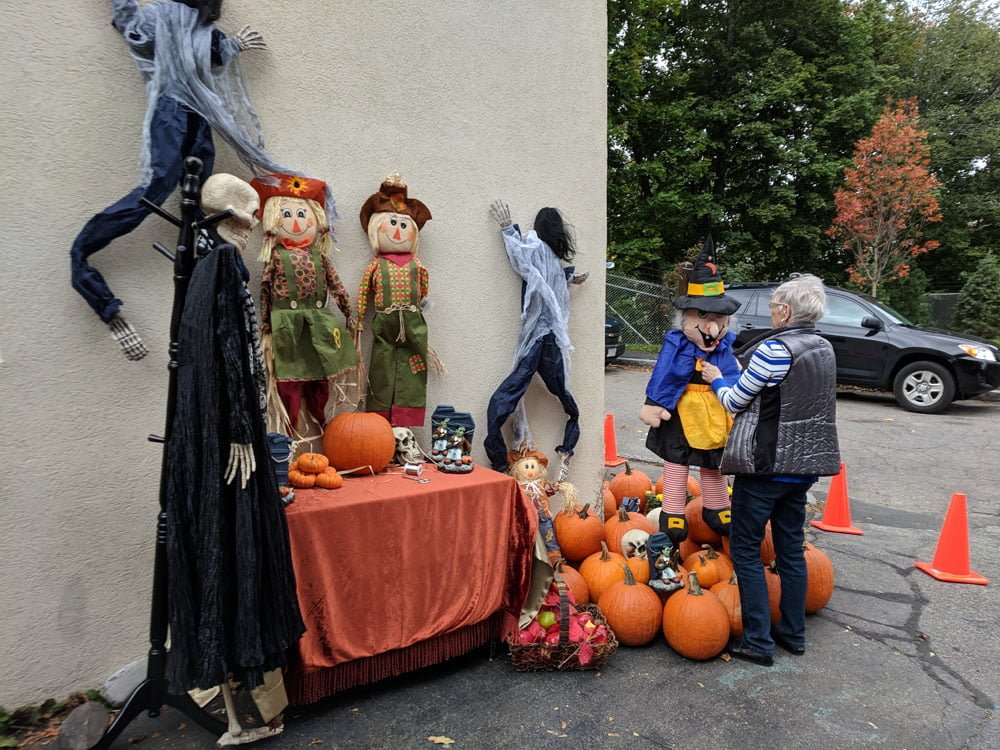 Stop & Shop's Marketing department was also kind enough to donate 50 large pumpkins, which we displayed in a pumpkin patch. Client families were able to select one to take home for jack-o-lantern carving!
We want to thank everyone who participated in this year's event, especially the following groups who help costume drives: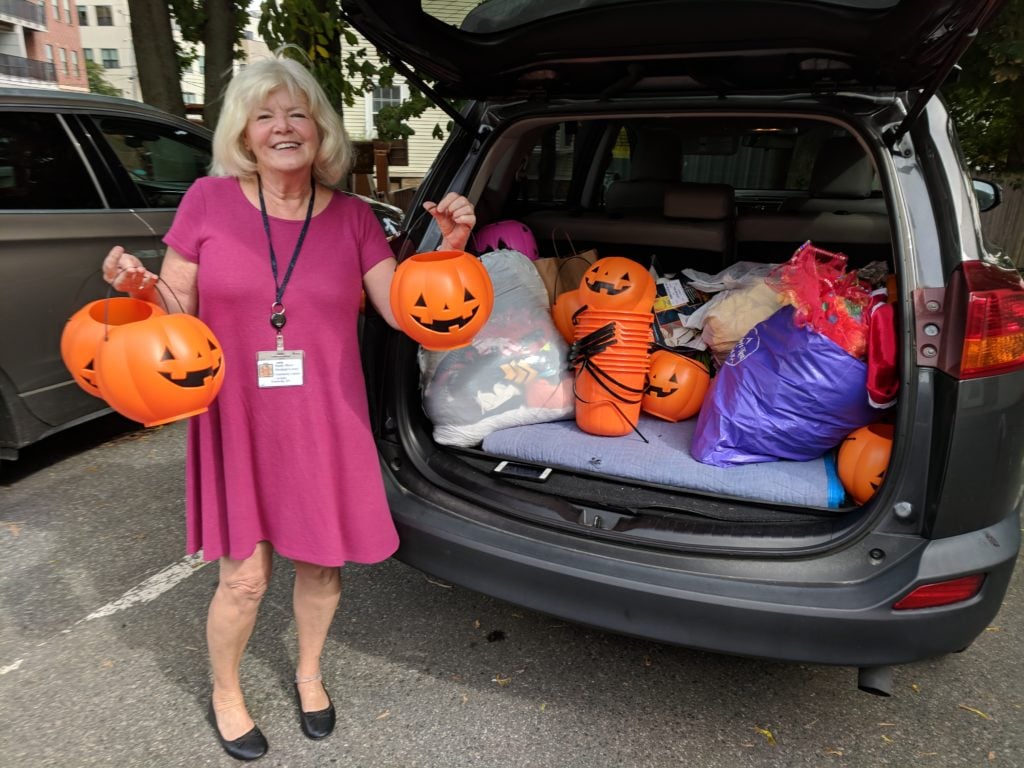 And thank you to the Patriot Ledger, who did a fantastic article on the event with great photos!