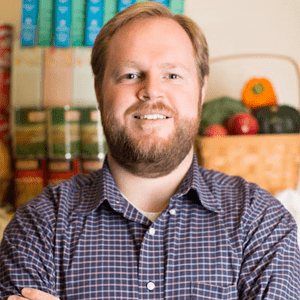 Rick Doane
Executive Director
Rick received his Masters Degree in Public Administration from Suffolk University in Boston, Massachusetts; and he completed his undergraduate work at Brigham Young University in Provo, Utah. Rick has worked and volunteered in a number of capacities at nonprofit organizations throughout Massachusetts. From 2004-2009 he was Project Bread – The Walk for Hunger's Allocations and Operations Manager; where he helped oversee the annual allocation of over two million dollars in funding to anti-hunger organizations throughout Massachusetts. From 1999 – 2001 Rick served as a missionary in Sao Paulo, Brazil and he currently volunteers as the Director of Public affairs for The Church of Jesus Christ of Latter-day Saints in Massachusetts' eastern region. Rick serves on numerous local boards including: The Randolph Community Partnership, Quincy Lions Club, The Blue Hills Community Health Network Steering Committee; Quincy Medical Center's Community Benefits Advisory Council; Suffolk, Norfolk and Middlesex county's Emergency Food and Shelter Program Board; Quincy/Weymouth Board on Homelessness, Hingham and Hull Religious Leaders Association and he a past board member of The South Shore Charter Public School. In 2011 Rick was named one of South Shore Star's 40 under 40 emerging leaders.
Paula Daniels
Director of Development
Paula has a BA in Politics from St. Anselm College as well as considerable development and administration experience working with non-profit organizations including: the Muscular Dystrophy Association, Community Enterprises, Inc. and Citizens Energy Corporation. Prior to joining the staff at Interfaith, Paula spent over 3 years as the Director of Development at HomeStart, Inc. in Boston. Paula's responsibilities include recruiting new volunteers and managing the 300+ volunteers who work within Interfaith's various programs. She manages Interfaith's client database and helps to coordinate all fundraising events and campaigns.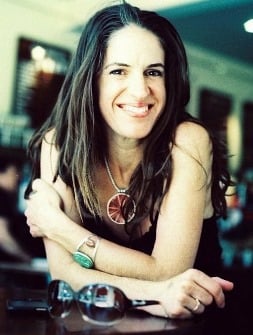 Pam Harty
Food Pantry Manager
Responsible for the oversight of Interfaith's Pantry Shelf, Career Closet, Harvest Helpers and Learning Pantry programs. Pam received her Bachelor's degree in Cultural Anthropology from Umass Amherst. With a background in marketing, Pam found herself drawn to food and land. She has worked for the non-profit arm of Holly Hill Farm, an organic farm in Cohasset, and she has served on the Board of First Parish Old Ship Church in Hingham. Pam combines her experience working with volunteers, her passion for social justice and food security with humility and a generous dash of humor. She lives in Hingham with her husband, two children, their dog, and their chickens.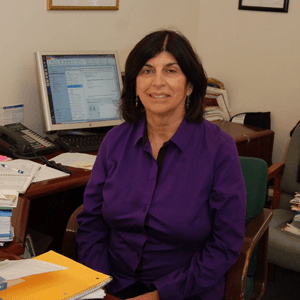 Claire Hagan
New Directions Counseling Coordinator
Claire received a Master of Education in Mental Health Counseling from the University of Massachusetts; Certificate of Clinical Specialty in Mental Health Services to Infants and Families from New England Medical Center and a B.A. in Early Childhood and Family Intervention from Emmanuel College. She worked as a registered nurse at South Shore Hospital for many years and still works in the Hospital's Postpartum, Depression and Pregnancy Loss Program facilitating groups. In addition to being a registered nurse Claire is a licensed mental health clinician. She came to Interfaith Social Services in 1998 and is responsible for all counseling coordination, client intake, referrals to clinicians, maintenance of a client database, and oversight for Interfaith's seven fee for service counselors. She is Interfaith's liaison to many regional community agencies, hospitals, clinics, physicians, work programs and the Massachusetts Department of Social Services. Claire currently serves on the Coastal Region Board for The State of Massachusetts' Department of Children and Families, charged with protecting children from abuse and neglect and strengthening families.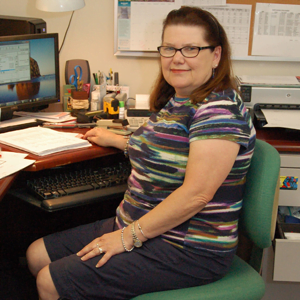 Beverly Farrell
Business & Operations Manager
Beverly has over three decades of bookkeeping experience for large and midsized organizations throughout the South Shore region. Since 1995 she has overseen Interfaith's business office and facility operations. She works closely with the Executive Director and Treasurer to make sure that all donations to Interfaith are handled with the utmost sense of stewardship and responsibility.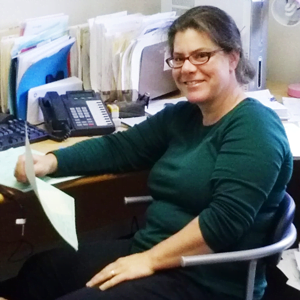 Michelle Morais
Manager of Financial Assistance
Michelle oversees HomeSafe, Interfaith's emergency assistance and homelessness prevention program. Michelle received her J.D. from Loyola Law School and B.A. in International Studies from Colby College in Waterville, ME. A native of Massachusetts, Michelle worked for a number of organizations in California before immigrating back to the Bay State. She was the Foreclosure Program Manager at Legal Services of Northern California, Senior Legal Hotline. She clerked at Legal Aid Foundation of Los Angeles and Los Angeles Center for Law and Justice. Her experiences with housing law, the eviction process, foreclosure, and homelessness prevention uniquely qualify her to help Interfaith's clients.